Republicans Twists Truth: Biden Riots Hashtag Trending!
Joe Biden continues to lead in the polls so Trump and his Republican minions are getting dirty by trolling Twitter with #BidenRiots! Continue on to see the propaganda being spread by Trump followers. Especially, since Republicans are using the Biden Riots hashtag to smear his name…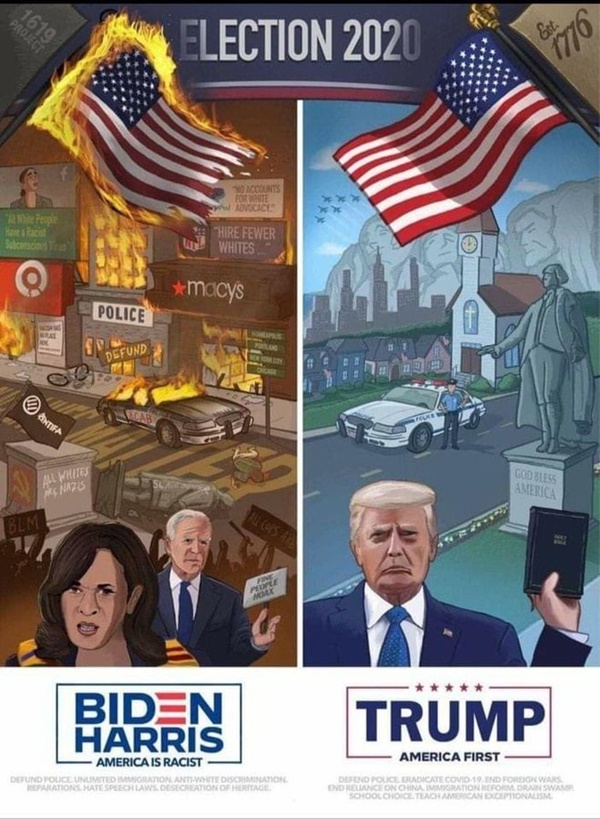 CelebNPolitics247.com reports the Republican party is doing everything and anything to smear Joe Biden and help Trump in the polls.
The hate is real when it comes to Republicans. They are just like Trump, bigots, racists, and prejudice. Trump's term in the white house has brought back racism to an all-new high.
Currently, the Democratic nominee, Joe Biden is leading 49% to Trump's 41%. There is 9% towards Independent candidates that no one cares about.
Yes, Kanye is among them. But he is only registered in 8 states, so it is pointless to vote for Ye. We agree with Steve Stoute who said unless you are changing your Trump vote to Kanye because you don't want to vote for Biden. That is the only acceptable change vote.
Biden is the answer to getting America and Americans back on track from the past four years.
Here is are some of the #BidenRiots Tweets:
#BidenRiots is a tag trending on twitter pic.twitter.com/4rvaLnH6Ur

— Francis Soares (@Fancisca01) August 31, 2020
#BidenRiots "Like on the real." https://t.co/NhdO3tZq56

— Nick Moutos (@votenickmoutos) August 31, 2020
Just helping the @DNC and the #BidenRiots https://t.co/zAB6e1nJtF

— The Dawg (@DesertDawgArms) August 31, 2020
#Trump said it best. #TrumpRiots not #BidenRiots pic.twitter.com/j97sTBQI7P

— Torch (@AlphaOmega28) August 31, 2020
Picture the event that could accurately be described by the term "#BidenRiots." Picture it in your mind. Oh god it's a bunch of 73-year-old centrists running rampant, everyone hide (tweet is a dumb lie, they all are, focus on the tremendous mental image) pic.twitter.com/xOPibH4pM0

— Jason Kirk, This American Life's cornhole expert (@thejasonkirk) August 31, 2020
Trump supporters are lying and twisting the truth just to help him win. #SMH
If they win, we all lose. #BidenRiots https://t.co/pSn9rDv3sF

— Dan (@Easy_Duhz_it_) August 31, 2020
This isn't leadership. This is a last-ditch effort to keep your campaign afloat, because you thought that appeasing the radical-Left as it burned down the country was somehow a winning strategy. #BidenRiots pic.twitter.com/hhaC4dUbaz

— Christopher Robinson, MD (@ctrobinsonmd) August 31, 2020