Election Polls: Joe Biden Is Leading; Trump Failing!
When it comes to the 2020 election polls don't let the Trump rallies fool you. Trump is NOT doing as good as he claims. America NEEDS change and this year more people are actually voting.
This time America is NOT being foolish with their vote, they are going for the candidate who will help America and be there for the people. Read on to see the election polls and who is leading in the swing states…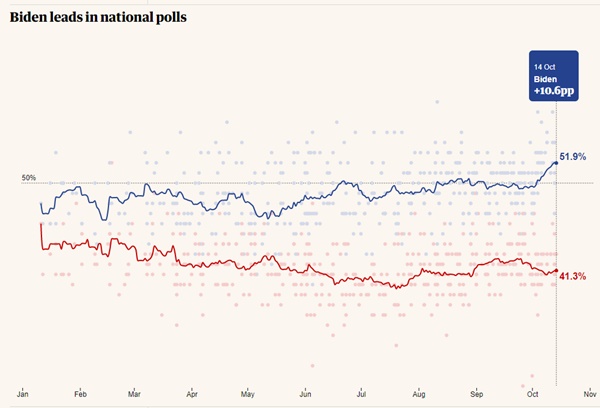 CelebnPolitics247.com reports Joe Biden is leading Donald Trump in the national polls for the presidential election.
But that doesn't guarantee the Democratic candidate victory. Hillary Clinton also had a clear lead over Trump in the polls for almost the entire 2016 campaign. She ended up losing in the electoral college.
This is NOT a win for Democrats until November 5th when all the votes are in and Joe Biden is declared the President of The United States.
According to The Guardian, because the presidential voting system assigns each state a number of electoral college votes, which go to the state's victor regardless of the margin of victory, a handful swing states will probably decide the election and be targeted heavily by campaigners.
Take a look at the election polls as of 10/17/20:
Biden revealed he loves ice cream: